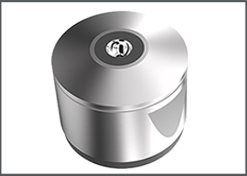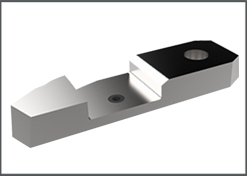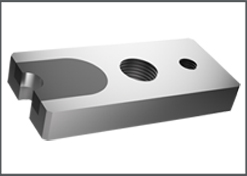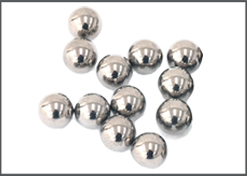 Clamping plates are used for holding the races against the Driving plate during the grinding of Inner and Outer races during Grinding and Lapping
Prior to external /internal grinding of bearing rings, these rings are normally face ground on both sides on a duplex grinder with a high level of precision and accuracy for face parallelism and face waviness. One of the faces of the bearing ring is resting on the bevelled edge of the" Driving Plate ". The other face of the bearing ring is clamped by " Clamping Plate " . The movement of clamping plate is by means of a high precision bearing unit of which clamping plate is one part.
Due to this demanding requirement, the" Clamping plate " is normally made of solid one piece sintered carbide of wear resistant grade . The end face of the clamping plate is precision ground and finally lapped to a very high level of surface finish and geometrical accuracy.
Thus a good quality" Clamping Plate" ia VITAL part in the hard machining process of bearing rings
Parallelism is maintained within 4 micron among the face
Clamping plate in combination with Driving plate and shoe make entire set of tools for Race Grinding.This is done without holding the races radically and thereby giving high accuracy in bearings.
Carbide shoe is used for supporting the Bearing Races during the grinding and Lapping operation
Accuracy upto 0.01mm
We also supply Shoe with PCD Insert for better life
Appropriate grades are selected depending upon the application
Proper Identification on each component
Enquiry